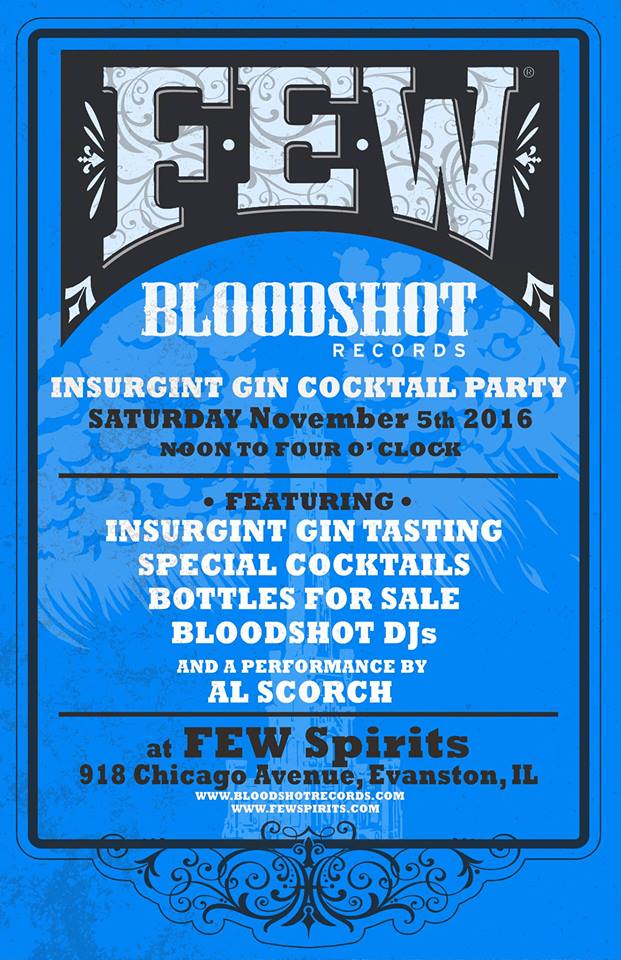 SATURDAY  November 11/5/16
12pm-4pm
FEW SPIRITS DISTILLERY
918 Chicago Ave. Evanston, IL
FREE Admission
Last year we had Bloodshot Bourbon, this year we were inspired by flavors of blood orange and guajillo peppers to make Insurgint Gin.  This sweet gin with a little heat, dressed up with specialty made tonics and syrups topped off with Topo Chico mineral water  will be the perfect way to celebrate a 60 degree Saturday in November.
Join us for a cocktail, listen to the musical staying of Al Scorch and Bloodshot Records DJ set.
Wear Chicago CUBS gear and receive 10.8% discount off of any product purchase from FEW Spirits.
Event is 21+
More info: https://www.bloodshotrecords.com/news/few-spirits-release-bloodshot-records-insurgint-gin