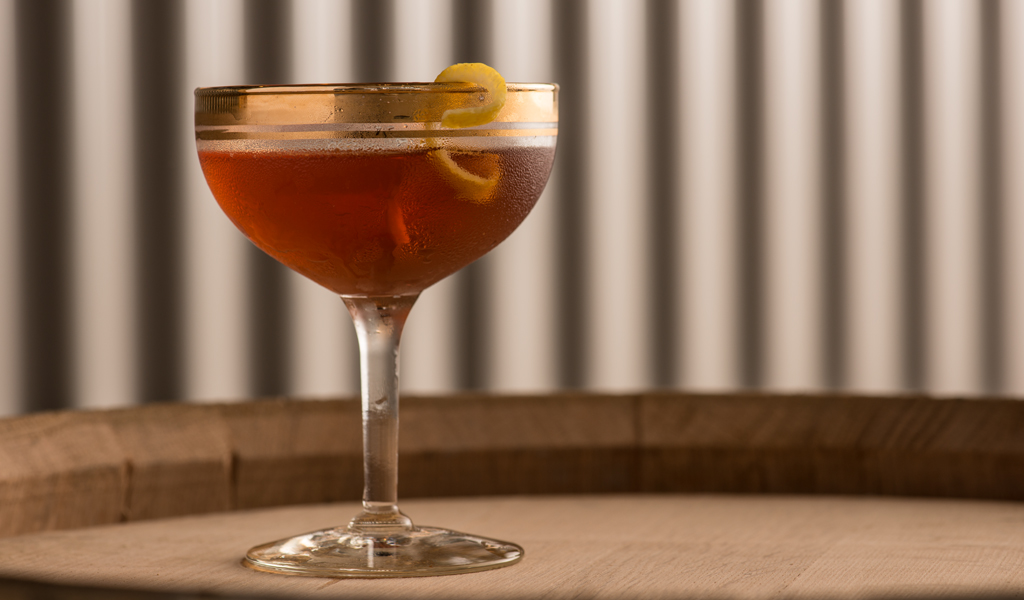 No one's quite sure of the Martinez's origins, but one thing is for sure: it's boozy and delicious. The precursor to the classic martini, our Barrel Gin Martinez is meant to invoke an era of class and sophistication. With just a hint of oak and a lingering smoky finish, this cocktail is sure to stand out amongst the classics.
2 oz Few Barrel Gin
¾ oz Carpano Antica Sweet Vermouth
¼ oz Luxardo Maraschino Liqueur
2 dashes Angostura Bitters
1 dash Peychaud's Bitters
Lemon Peel
Combine all ingredients in a mixing glass and stir over ice. Strain into a chilled cocktail coupe. Twist the lemon peel to express the oils over the surface of the cocktail and discard.