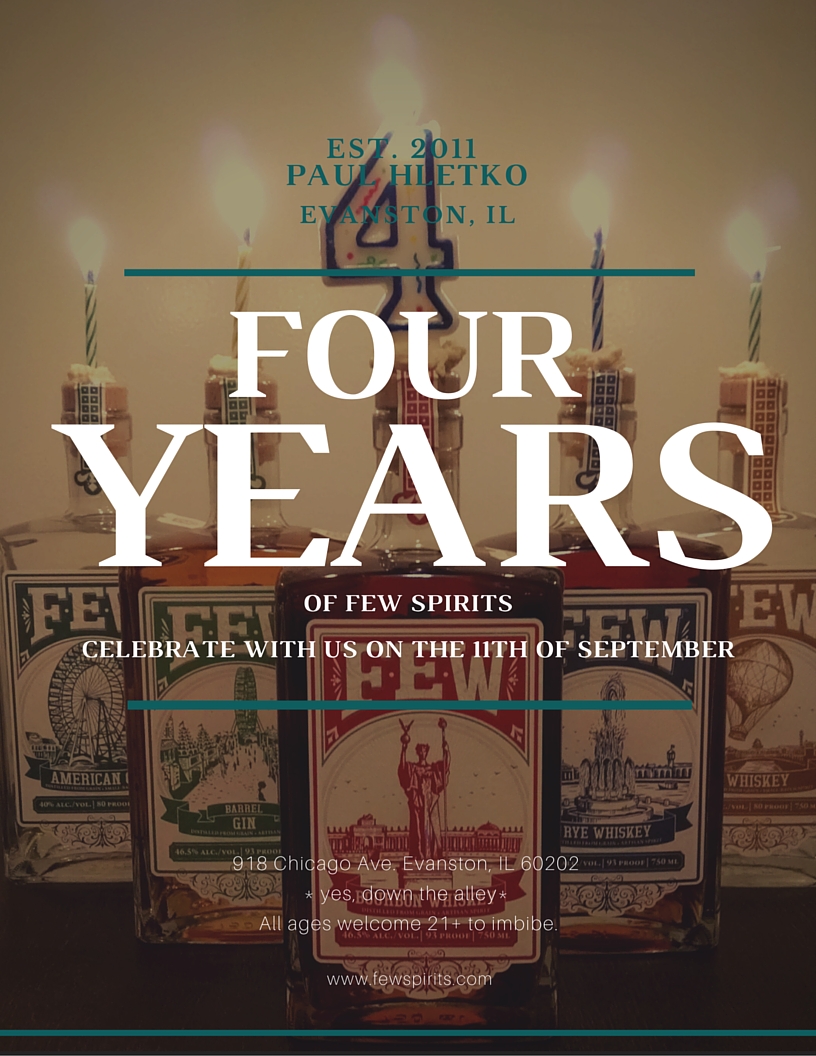 This FEW Friday we'll be celebrating four years of FEW Spirits!
Join us for cocktails from the bar, La Cocinta Latin American street food, and talents of Heather Styka and Katelyn Cohen.
Friday September 11th
5pm-8:30pm
FEW SPIRITS DISTILLERY
918 Chicago Ave.
Evanston, IL 60202
21+ to drink, but all ages are welcome. This is a casual, indoor/outdoor event. No admission fee but food and drink and available for purchase as you wish.
In memoriam of September 11, 2001 and the heroes who risk their lives every day for the safety of our country, we will donate 10% of all profits from the distillery this evening to The Wounded Warrior Project.