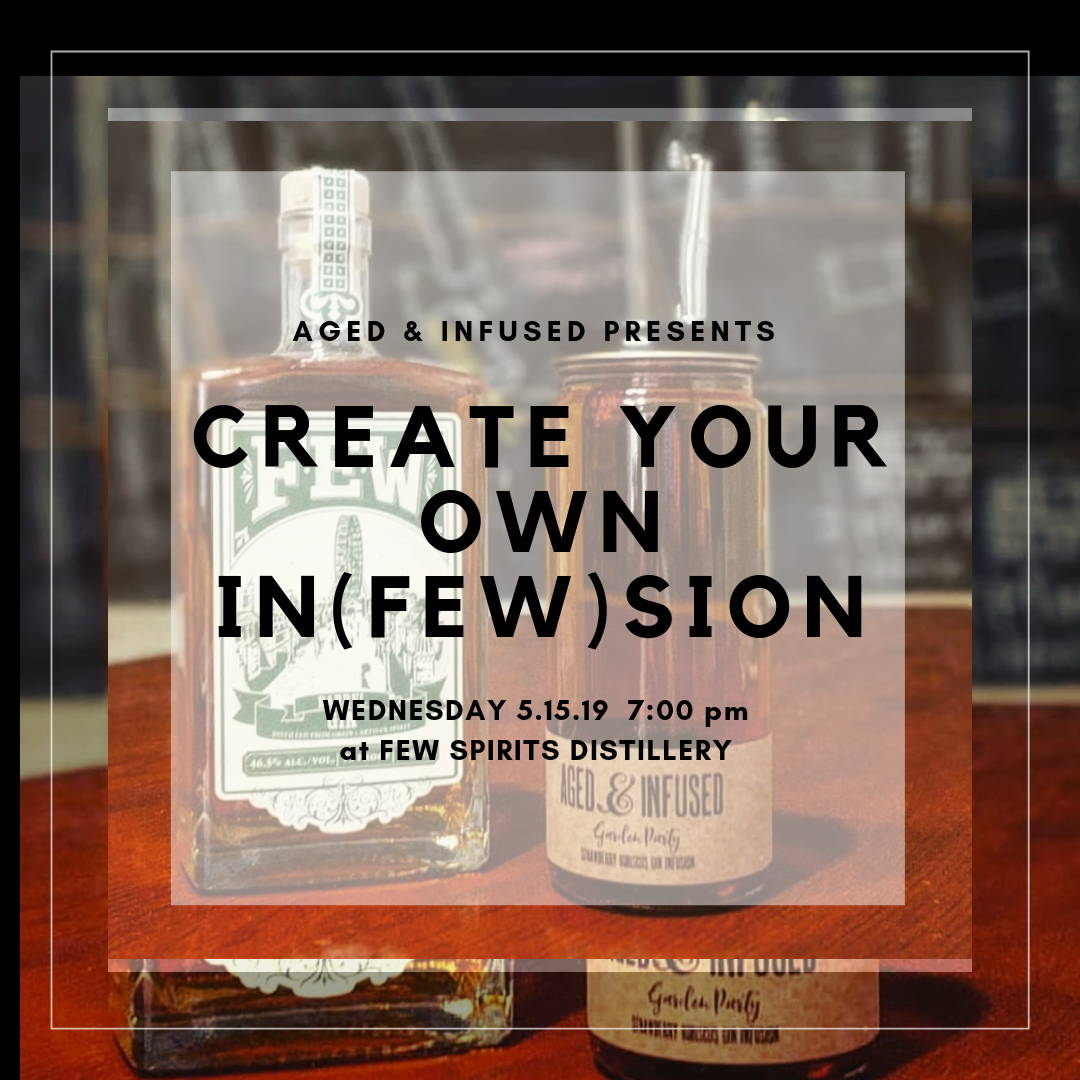 Learn how to take flavors already present in our whiskeys and gins and decorate them with flavors from natural, dried botanicals to create a one of a kind infusions kit to enjoy either on it's own or in a cocktail.
From this class you will have a tasting of FEW Spirits products, learn the art of infusions with Aged & Infused and create a reusable infusions kit of you very own.
Course includes:
Tasting of FEW Spirits
Cocktail
All supplies to create your custom infusion kit
Reusable Infuser
Discount on FEW Spirits Product day of event
CLASS DATE:
Wednesday, May 15, 2019
7:00 pm – 8:30pm
Meet at FEW Spirits Distillery
918 Chicago Ave.
COST: $35.00 / Person
BOOK ONLINE: http://www.fewspirits.com/distillery-tours/
OR RSVP: email Katherine@fewspirits.com