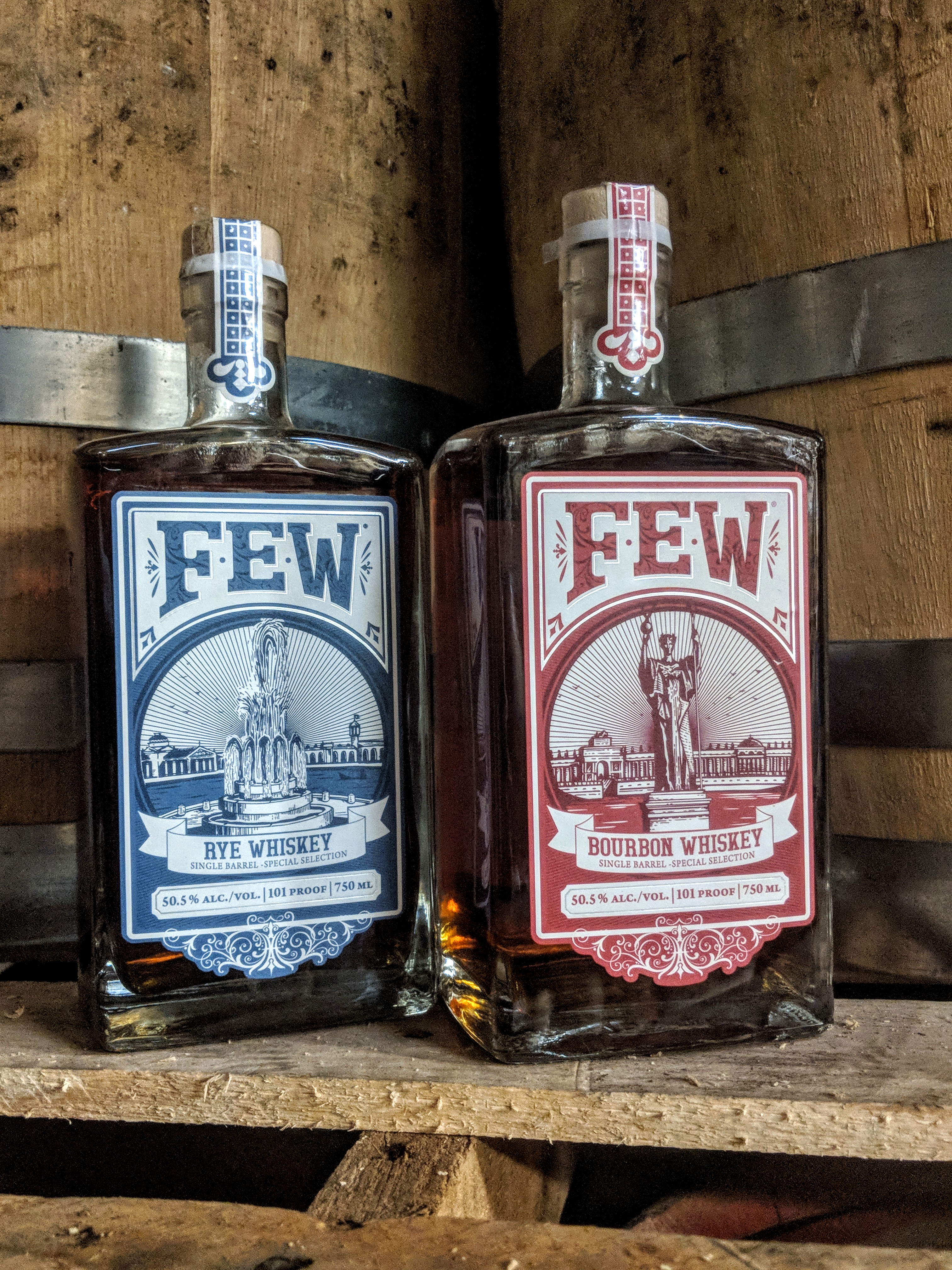 Every barrel has it's own unique personality which is some of the awesome mystery of this craft. For our core Bourbon and Rye we choose to take another step in the process of creating a craft whiskey as we make a vatted whiskeys which means that we have to take the time to taste many barrels to find the perfect variety of flavors from the barrels to blend together to make FEW taste like FEW in every bottle. We invite you to take the opportunity to taste a few of our Single Barrel expressions, and perhaps take one or a few home with you. These expressions are unique, so once they are gone, they are gone.
Single Barrel Tasting Night
Thursday November 21st 5pm-7pm
Drop in any time within the event and for $5.00 you'll be able to taste four single barrels and talk to the FEW crew about any questions you might have about these two styles of whiskeys. A limited amount of Single Barrel Bottles will be available to purchase.