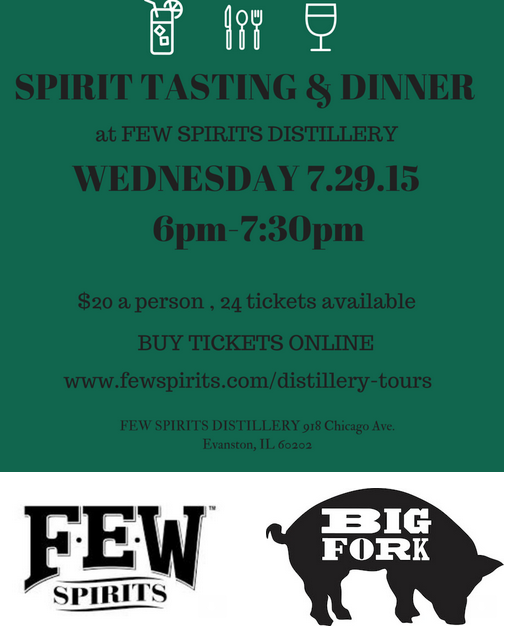 Come taste some of the finer things in life with us at FEW Spirits Distillery. We're happy to bring a tasting dinner to you with our friends at Big Fork Brands. Sample 7 of our award winning spirits and enjoy a decadent plate made with some of the most amazing sausage on the planet.
Menu:
FEW Spirits Menu: American Gin, Standard Issue Gin, Breakfast Gin, Barrel Aged Gin, Bourbon Whiskey, Rye Whiskey, Single Malt Whiskey
BIG FORK Food Menu: Slow Smoked Big Fork Bacon Sausage with Portabello & Shiitake Mushrooms, Organic Barley, Smoked Tomatoes, & Spinach
Tickets are $20 a person, limited to 24 tickets. Purchase online here.