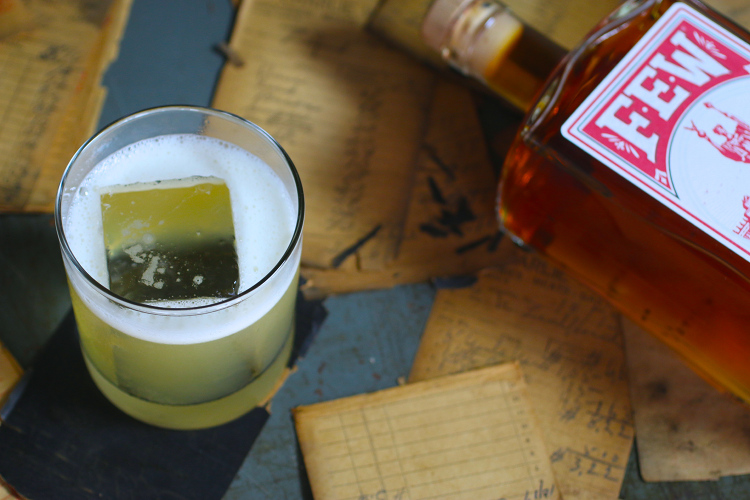 New fall cocktail to help with the changing seasons!
INGREDIENTS:
2 oz. Few Bourbon
.75 oz. Lemon juice
.75 oz. Honey syrup (1 part honey, 1 part water)
Glass: Old Fashioned
DIRECTIONS: Add all the ingredients to a shaker and fill with ice. Shake, and strain into an Old Fashioned glass filled with a large ice cube.
This recipes was created by 
Cocktail Academy
, a Los Angeles-based drinks consultancy, party host, and all-around booze innovator started by a  a pair of hospitality-industry lifers and a pair of top SoCal bartenders: Brandyn Tepper, head bartender at Hinoki & the Bird and the creator of Comme Ça's new cocktail menu; and
Max
Kestenbaum, a veteran of New York's PDT and former bar manager at 41 Ocean and Sassafras.
Enjoy in moderation with friends and family this holiday season.