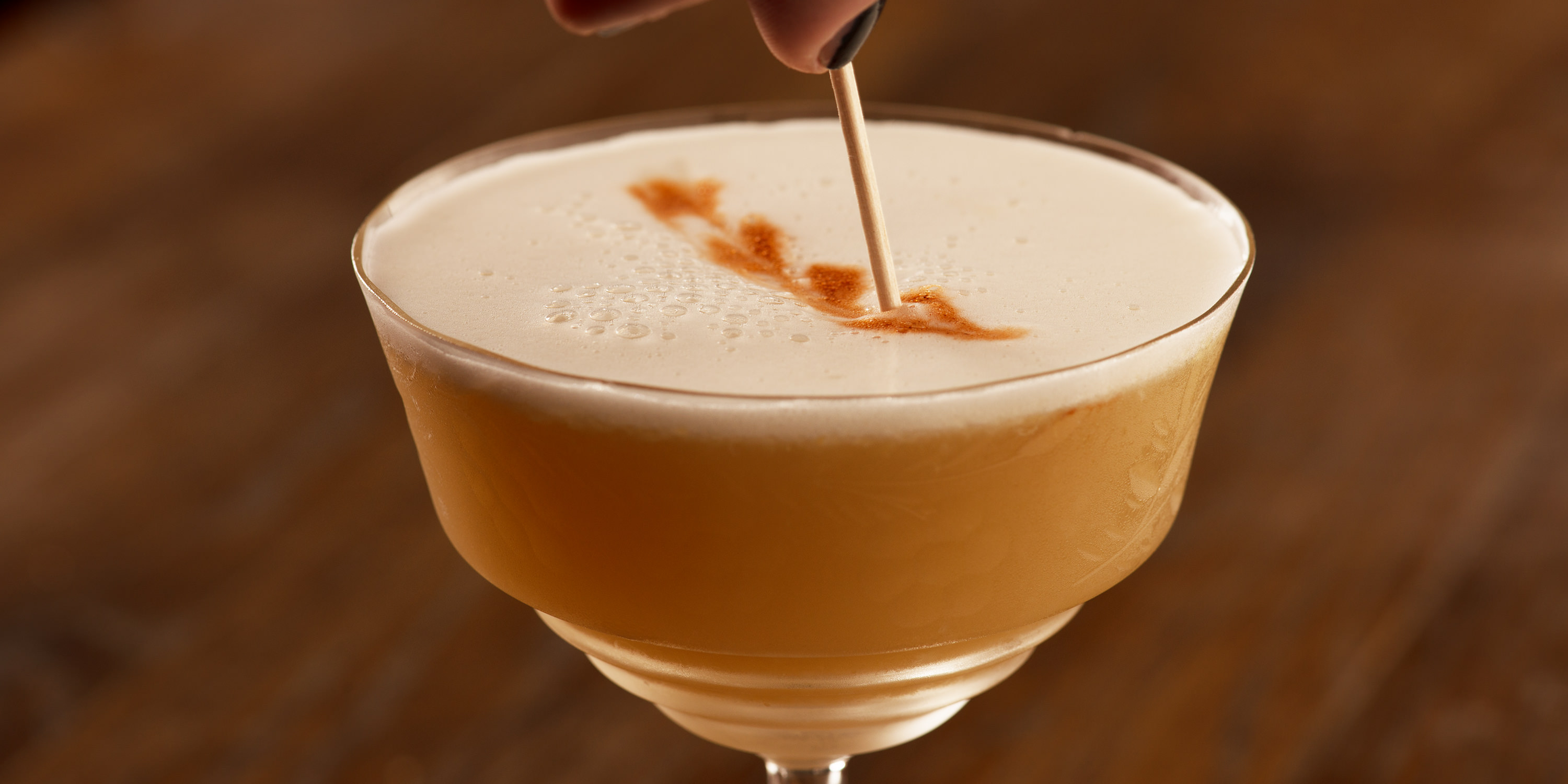 Inspired by a classic Whiskey Sour, we've put our twist on this illustrious cocktail by using FEW Barrel Gin instead of a classic bourbon whiskey.  Our smooth, golden-brown gin adds just the right amount of whiskey character as it's aged to perfection in our used barrels. The best of both worlds.
2 oz Few Barrel Gin
1 oz Fresh Lemon Juice
1 ¼ oz Demerara Simple Syrup
1 Egg White
Angostura Bitters
Place all ingredients in a cocktail shaker and "dry shake" (without ice) for 10 seconds. Add ice and shake again for an additional 15-20 seconds. Strain and serve 'up' in a coupe style glass. Garnish with 3 dashes of Angostura Bitters.