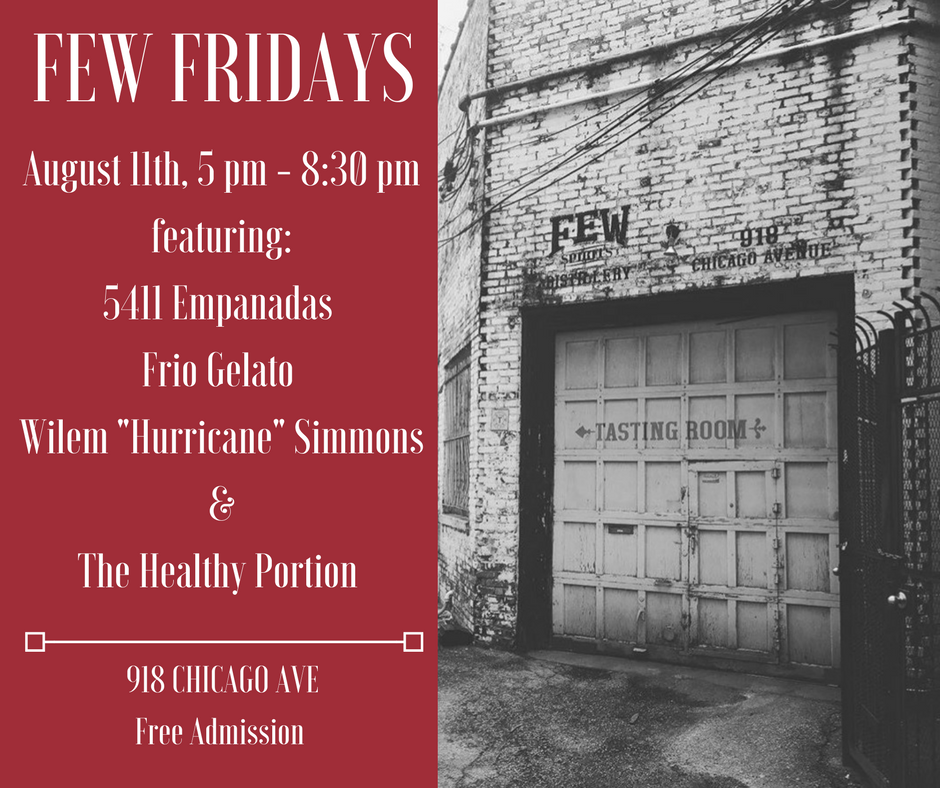 It's August and another FEW Friday is in order.
Join the FEW Family on our beloved allery-o along with musical talents of the Wilem "Hurricane" Simons and The Healthy Portion,  tasty treats from 5411 Empanadas & Frio Gelato for dessert, and of course creative libations by Ergys Dizdardi. Come on over and have a few.
When: Friday  August 11, 2017
Time: 5pm-8:30 pm
Where: FEW Spirits Distillery
918 Chicago Ave. Evanston, IL
All are welcome, 21+ to imbibe. Please plan transportation responsibly, we're located directly on the Metra and Purple Line trains at Main St. stations.
Questions? E-mail us info@fewspirits.com