FEW is the leader in taste, pairings and innovation. FEW push the boundaries like we do, because it matters who you drink with as much as what you drink with them. This ain't Kentucky whiskey and this ain't your grandfather's "shot and a beer." FEW & craft beer are both known to deliver bold flavors and attitude.
From our grains, to our mash bills and barrels, FEW delivers big, bold flavor. In the same sense, America's great craft beers never allow themselves to succumb to flavor-less monotony. You know good beer ― don't enjoy it with anything but a great whiskey.
Next time you head to the store in search of great flavor, add a bottle of FEW whiskey to that six-pack of craft beer and discover the big, daring, and ― most importantly ― complementary flavors that craft beer and FEW whiskeys share.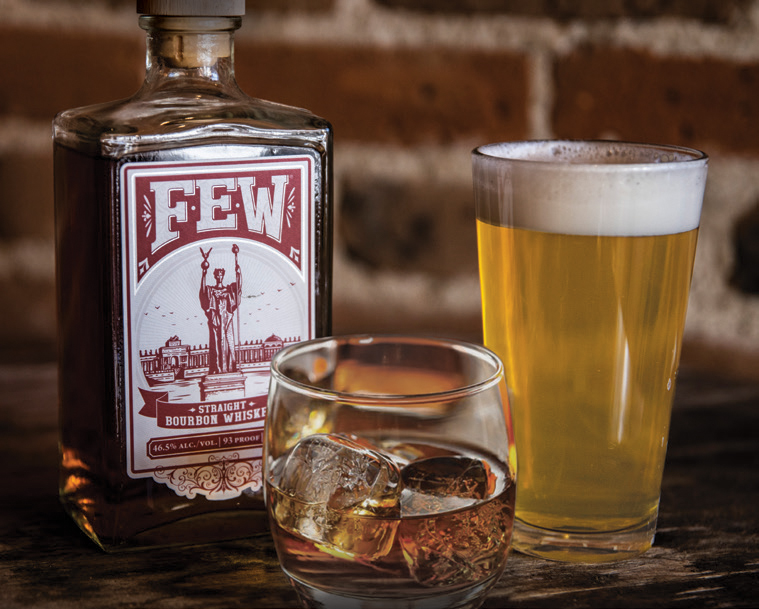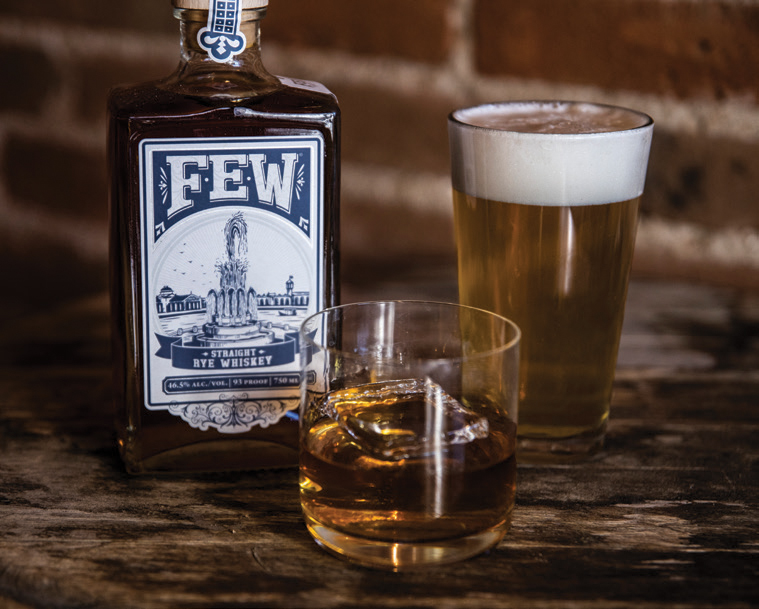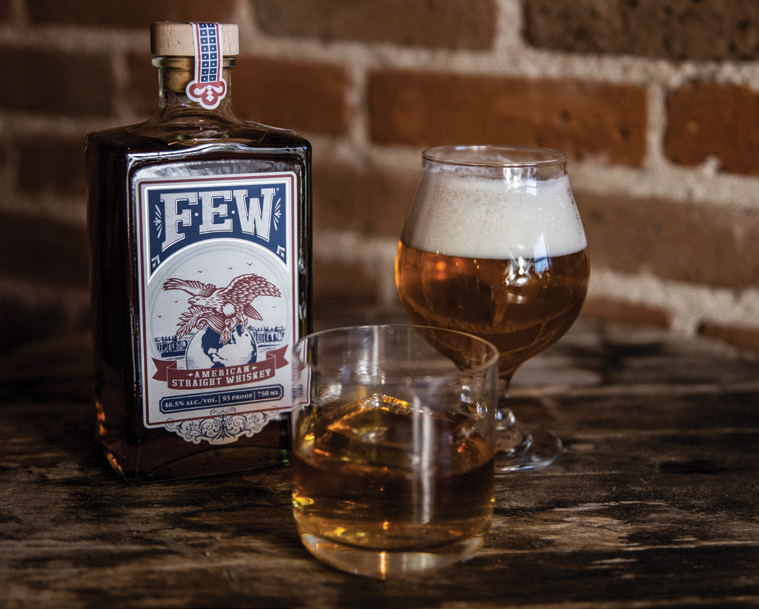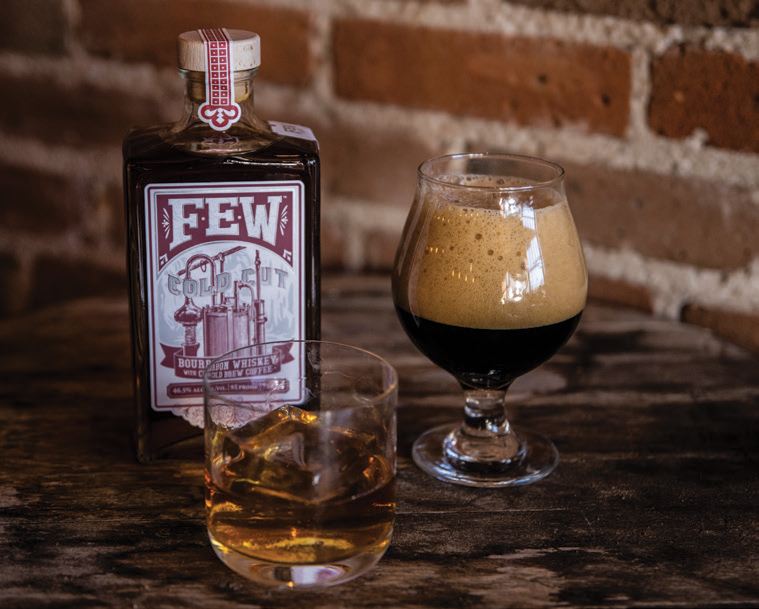 discover which of our whiskeys go perfectly with your favorite beer styles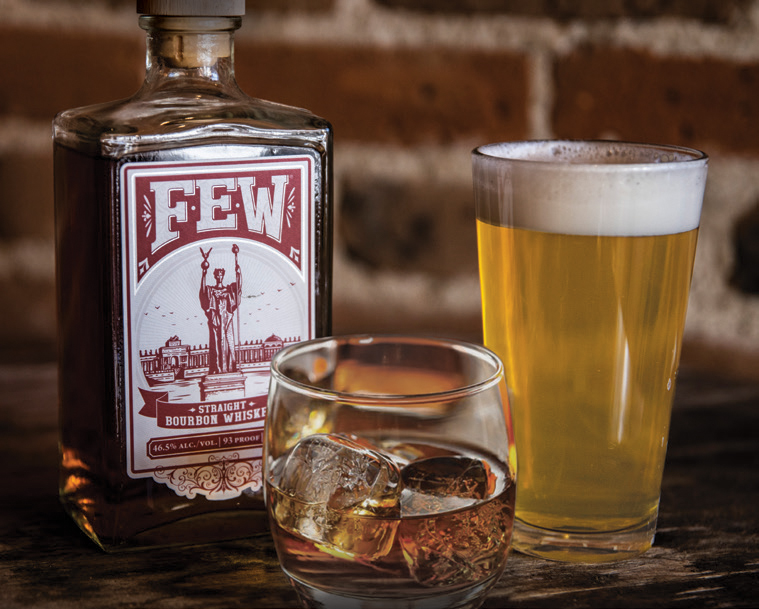 The spiciness of our bourbon due to our high rye mashbill pairs exceedingly well with Hefeweizen style beers due to their sweeter and fruity flavor profiles. FEW Bourbon uses a saison style yeast during fermentation, which resembles the style that many wheat beers also employ. Try adding a piece of fresh citrus to further highlight this marriage of bold flavors and irresistible aromas.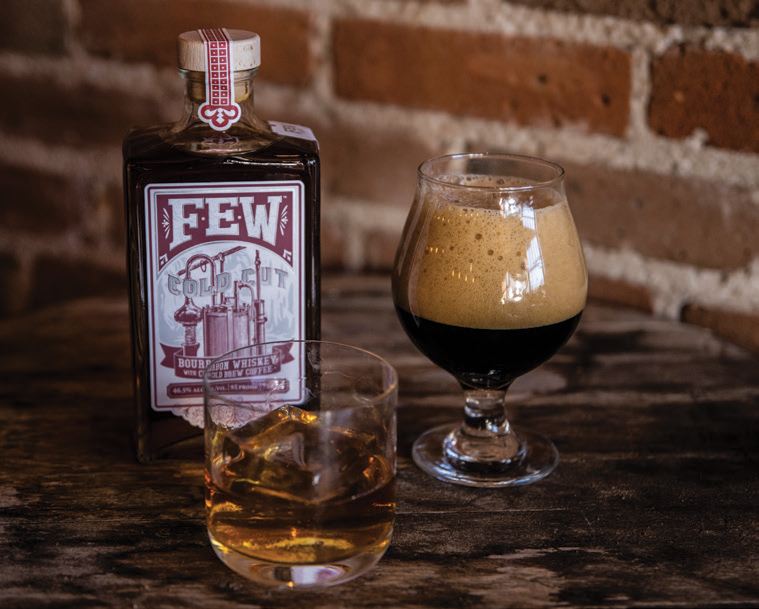 Sometimes one pairs offsetting tastes, other times you look to pair complementary flavors. The warm chocolate and coffee notes bring out each other's inherent notes that get stronger sip after sip.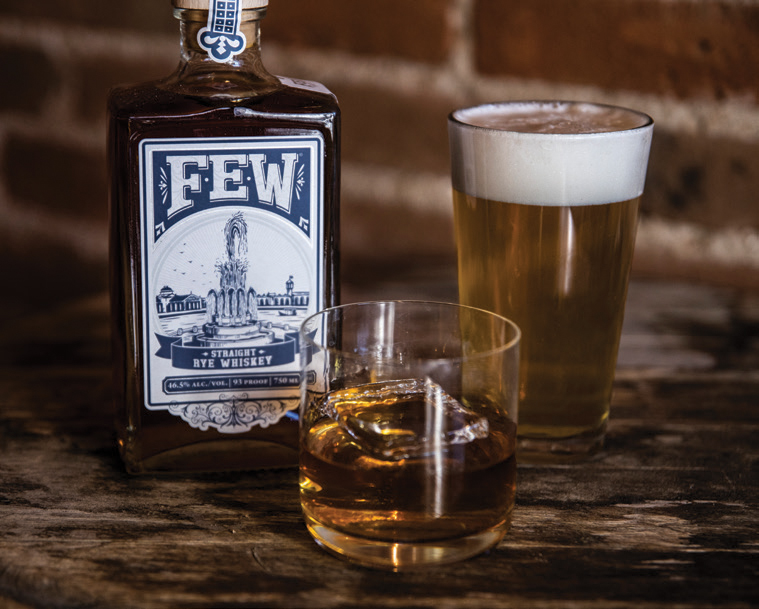 The floral and approachable nature of our Rye subtly offsets the bolder, hoppy notes of traditional IPAs, providing a refreshing experience that slakes the thirst.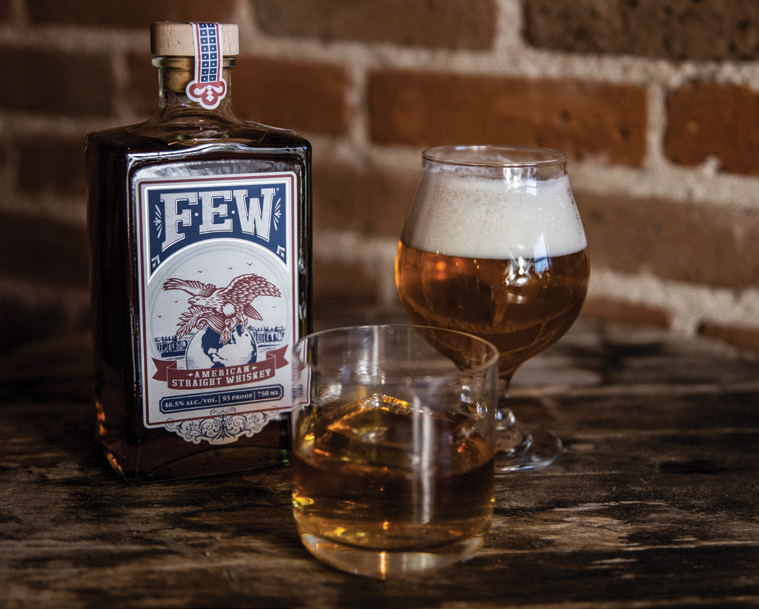 FEW AMERICAN WHISKEY + AMERICAN LAGER
This truly American blend of Whiskey has something for everyone: Bourbon, Rye and Malt drinkers. When paired with an American Lager, this duo creates a symphony of flavors that represents the diversity of Americans themselves.
The exotic notes in Immortal Rye are brought to the fore by the addition of the Oolong tea. The natural honey, peach and dragon fruit notes lend their obvious strengths to join the equally exotic flavors of Sours.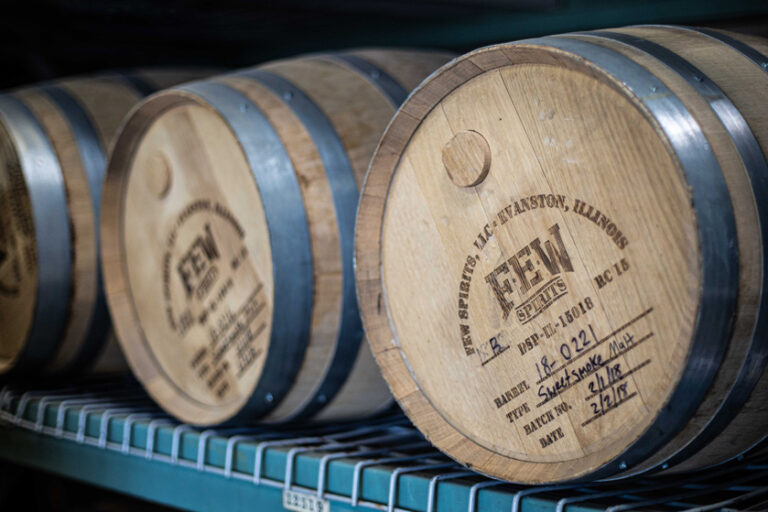 A GRAIN-TO-GLASS DISTILLERY SINCE 2011
FEW SPIRITS PRODUCES AWARD–WINNING CRAFT WHISKEY AND GIN IN A TUCKED AWAY ALLEY LOCATED IN THE GROWING CHICAGO SUBURB OF EVANSTON, IL.. WE BOLDLY CLAIM 100% GRAIN-TO-GLASS.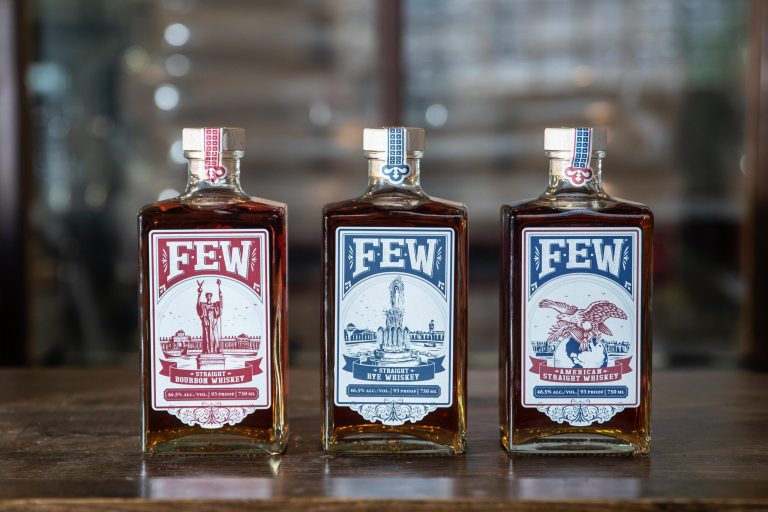 CRAFT PRODUCTS: WHISKies & GINs
EXPERIENCE  OUR  AWARD  WINNING, SMALL-BATCH, ARTISANAL WHISKIES AND GINS. BORN FROM LOCALLY SOURCED GRAINS, AGED IN AMERICAN OAK BARRELS AND BOTTLED IN AMERICAN MADE GLASS BOTTLES.