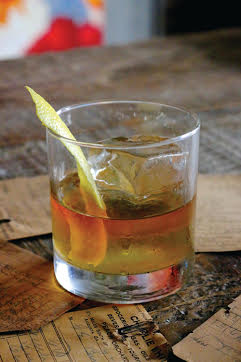 Our friends at Cocktail Academy LA (http://cocktailacademyla.com/) created a Few cocktail in honor of Lew Bryson from Whisky Advocate Magazine (http://whiskyadvocate.com/), and named it….  the Lew Bryson.
INGREDIENTS:
2 oz. Few Single Malt Whisky
1 tsp. Honey
1 tsp. Sweet vermouth
3 dashes Angostura Bitters
Glass: Old Fashioned
Garnish: Lemon twist
DIRECTIONS: Add all the ingredients to an Old Fashioned glass filled with a large ice cube. Stir well until the honey dissolves and garnish with a lemon twist.